Vassil Petev

Guest Lecturer
Digital Marketing Consultant
VertoDigital
Vassil has over 17 years of product management and marketing experience in the software industry. As part of Telerik, he led a team with strong focus on double-digit growth through thought leadership, demand generation, new product launches, market intelligence, product positioning, and optimizing the marketing funnel.
Vladimir Dragiev

Guest Lecturer
Digital Marketing Consultant
VertoDigital
With more than 10 years of experience, Vladimir's focus is on advertising, SEO and analytics. A former SEO at Netinfo, he has all-around knowledge in almost every field of Digital Marketing. He has experience in creating and managing PPC campaigns in Ecommerce, B2C, B2B and Publishing businesses. Ask him anything about SEM, SEO or analytics.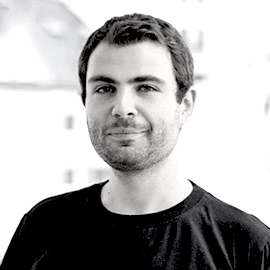 Ivelin Trifonov

Guest Lecturer
Account Executive
Mediapost Hit Mail
Ivelin's focus is copywriting and email marketing. He's handling Mediapost Hit Mail Bulgaria email marketing campaigns for Bulgarian and international companies. Ivelin is proficient with Mailchimp and three other email marketing platforms.